WIWU Picasso Magic Pencil
1.The stylus pencil redefines drawing and writing on tablets and smartphones( some apps).
2.The stylus pencil actually feels and writes just like a pen, does not require special software, and works with all iOS & Android system touch interface device.
3.At 145 mm long,9 mm in diameter and 1.45 mm tip, The active stylus feels like a real pen. Powered by in build battery, The active stylus provides up to 8 hours of continuous latency-free drawing and writing.
4.The stylus pencil does not rely on special pre-installed software or specific apps.
With a switch button,it instantly activates to work across any device using capacitive touch.
5.The active stylus works independently of special software or special settings in apps. So it virtually works with any app, including popular apps such as ZoomNotes, Evernote, Paper by FiftyThree, ProCreate, and many more.
6. Compatible with most screen touch devices: For iOS/Android/Microsoft device,for iPad,Mini, for iPhone, for SamsungGalaxy, for Nexus, for LG G Pad, for HTC and other touch screen devices
7. The back cap, with magnet adsorption, prevent the loss, very practical​, Compatible touch screen, capacitive pen screen, IPS screen, etc., can be used in tablet computers, iPad, iPhone, NoteBook, mobile phones, etc., and is applied to iOS system, Android system, Microsoft Windows10 system.
Specification:
* Pen length: 145mm, Diameter: 9 mm, Pen tip: 1.45 mm (fine)【Metal pen, without replacement, durable】
* Material: Aluminum alloy.
* Built-in battery,Charging by USB port.
* Color: Black/Silver.
Package Content:
1 x Stylus pencil
1 x USB cable
1 x User manual
1 x Pencil Pouch
1 x Retailer box
Installment Methods :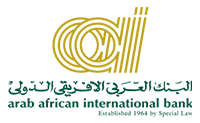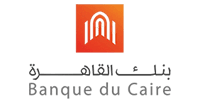 3 Months
4 Months
5 Months
6 Months
12 Months
18 Months
10 Months